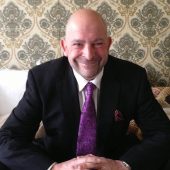 Gary Schuller
CEO and Founder of The Business Marketplace.
It's genius personified!
It's an honour and a privilege to share a few words about both the book and the author, Mark Stecher.
I have met many people over the years, who excel in what they do and shine their light through their contribution.
His vision, mission and passion to enhance the lives of others and give back is nothing short of astounding.
The Story of Build to Exit is a masterpiece and in my opinion, will be in the future a reference that others will quote! It's genius personified!
I know you will love reading the book and most importantly seek to learn and discover how to impact the lives of others forever. Enjoy!